Damon practices law because it gives him an opportunity to make people's lives better.  He understands that he has the opportunity every day to change someone's life for the better. Now that's a great job!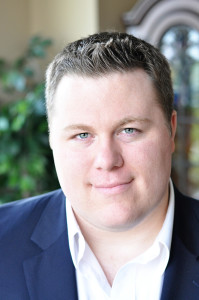 Damon is the constant optimist who loves working with a team to solve problems.  His current team at Duncan Law is ready to help you. Damon is used to working with a team after growing up playing baseball, basketball, soccer, lacrosse, and football.  In high school, Damon played four years of varsity football at East Mecklenburg High School in Charlotte, NC.  Damon attended Elon University for his undergraduate career where he helped create the Periclean Scholars program, was an Elon tour guide, and a member Omicron Delta Kappa, the national leadership honor society.  Also, not many people know that Damon was a collegiate cheerleader.  Yep, that's right – Damon's wife (girlfriend at the time and also a cheerleader) talked him into participating in collegiate co-ed cheerleading, something he never thought he would do.
After dating through high school and college, Damon and his wife, Melissa, married during the summer between college and law school. Damon and Melissa attended high school, college and law school together. As a member of the charter class at Elon University School of Law in Greensboro, NC, Damon helped create the annual "Elon Law Family and Friends Day" and served as the student body class president in his third year.
These days, Damon is a member of the Elon University School of Law's Alumni Council, the Secretary of the Greensboro Bar Association, Secretary of the North Carolina Bar Association's Bankruptcy Section and Chair of the Law Practice Management and Technology section.
Damon also regularly speaks across the state of North Carolina on law practice management issues attorneys face and is an adjunct professor at the Elon University School of Law teaching the law firm management class. He was also selected as a 2012 North Carolina Super Lawyers "Rising Star" and has been named in Business North Carolina's Legal Elite in 2013, 2014 and 2015.
When not in the office, Damon can be found watching football, boxing, mixed martial arts, or his other, lesser-known guilty pleasure – the celebrity gossip show "TMZ."  Also, Damon admits being a tech geek and loves social media like Twitter, Facebook and Google+. However, his favorite past time activity is simply spending time with his wife and his son.
Now you know a little about Damon Duncan.  However, he's just one part of the Duncan Law team.  Learn more about the rest of the Duncan Law team.