What Happens If My Bankruptcy Case Is Dismissed?
So Why Could A Case Get Dismissed?
you are untruthful on the bankruptcy petition,
you fail to file the required forms and schedules in the bankruptcy petition,
you fail to pay the assessed fees, such as a filing fee, with the court,
you fail to cooperate with the bankruptcy trustee (chapter 7 or chapter 13 trustee),
you fail to timely make your chapter 13 plan payments,
you are attempting to file a chapter 7 and you fail the "means test",
you're in a chapter 11 bankruptcy and fail to make the Chapter 11 plan payments,
you failed to take the required credit counseling course or financial management course, the chapter 7 trustee or the chapter 13 trustee asks the court to dismiss your case on legal grounds.
My Case Is Dismissed, Now What?
Since you likely know why the Chapter 13 case was dismissed, the most common question that occurs is, "What happens now?"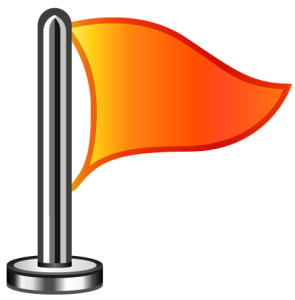 Your financial situation goes right back to where it was before you started the bankruptcy. Literally.  When you file a bankruptcy, the second that you have a case number you have an automatic stay or protective bankruptcy "stay" against you.  This means that any pending foreclosure, repossession, lawsuit, or debt collection attempts cease immediately.  When you are dismissed from a bankruptcy, your status reverts right back to where it was at the time that you filed the bankruptcy.  If your home was in foreclosure at the time that you filed the bankruptcy, the mortgage company has the right to start procedures right back up again. (And in most cases, they do.) If you were behind in your vehicle, your finance company has the right to resume where they left off and repossess the vehicle.
Not that it's bad enough that your situation goes to what it was, don't forget that you filed the bankruptcy in the first place; it will show on your credit, and stay there for the next 7 to 10 years.  Whether you complete your case or not, you still filed a bankruptcy and your credit will reflect doing so.  The good thing about being dismissed (and the only good thing) is that in most cases you can re-file the bankruptcy if needed.  Of course, there are certain provisions and criteria to re-filing which you will need to discuss with your attorney.  Usually, the court will allow you to refile another bankruptcy petition if there was a "harmless error" that caused your case to be dismissed. If you were in a Chapter 13 bankruptcy, there are some limitations as to how many times you can refile a Chapter 13. The bottom line in it all is to make sure that you take the steps necessary to comply with the bankruptcy provisions to ensure that your bankruptcy is smooth sailing.