You are here:
Home
/
Bankruptcy
/
How Do I Determine the Value of My Jewelry if I'm Filing Bankruptcy?
How Do I Determine the Value of My Jewelry if I'm Filing Bankruptcy?
When you are filling out your paperwork, you will notice you will be asked to list down all of your personal property. This personal property will contain all assets you may have; including homes, cars, cash, financial accounts, furniture, clothing, jewelry and more. Determining the value of each is different.  Most cases, you will use tax value for the home, NADA value for the vehicle, yard sale or used replacement value for furniture and clothing, but what about jewelry? Who buys fine jewelry at a yard sale?! How do I determine the value of my rings, necklaces, watches and bracelets, wedding bands, etc…?  They aren't worth what they were when I purchased them twenty years ago, so how can I tell what they are worth in today's market.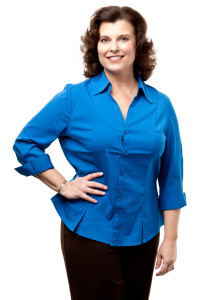 You will hear several terms of value when discussing jewelry; market value, retail replacement value, estate value, and liquidation value are just a few. In bankruptcy, liquidation value is probably what would best describe the determination of your jewelry. Meaning the value that someone would pay you right then based on the piece you have. You can take your jewelry of worth (meaning, no costume jewelry) to a jeweler that purchases used jewelry or estate jewelry and see what they would offer you for the item or items. They will take into consideration, the size, weight, condition of the piece and give you a fair offer.
We understand that you may own certain pieces of jewelry that to you are "priceless".  Unfortunately, they may only be "priceless" to you.  In real life, and especially in bankruptcy, everything has some sort of value. Just because it's a ring from your great grandmother doesn't exclude it from being in the bankruptcy.  It still needs to be listed, valued and protected in your bankruptcy (as do any other assets that you may have). Your bankruptcy attorney will do everything to the best of his or her abilities to protect all of the assets you have listed in your bankruptcy, including any "priceless" jewelry you may have. It is important to fully disclose your assets to your bankruptcy attorney because they can help you plan for your bankruptcy and explain how you can best exempt and protect your most cherished possessions.