You are here:
Home
/
North Carolina Bankruptcy
North Carolina Bankruptcy Lawyers
A Legal Resource for Your Personal Bankruptcy Questions
Welcome to Duncan Law, a bankruptcy law firm with Charlotte, NC bankruptcy attorneys and Greensboro, NC bankruptcy lawyers dedicated to helping you and your family. If you are looking at this page you are probably looking for a bankruptcy attorney or want more information about personal bankruptcy.
Information Specific to Your Area
As you will learn, there are two main types of bankruptcy: Chapter 7 bankruptcy, which is a liquidation plan, and Chapter 13 bankruptcy, which offers a repayment plan. You can learn more about those two types of bankruptcy and other bankruptcy information through our bankruptcy navigation on the right.
We hope to be a source of valuable information. Bankruptcy attorneys Terry Duncan and Damon Duncan and their staff at Duncan Law understand bankruptcy can be complicated and confusing; therefore, we have tried to provide you information in a format that is easy to understand.
Filing for personal bankruptcy is one of the last things anyone wants to do. However, we understand that in life, bad things often happen to good people. We hear on the news every night about the economic difficulties all Americans are facing. Unfortunately, Charlotte, NC and Greensboro, NC and their surrounding areas are no different. During today's difficult economic times we hear about people losing their jobs, being overwhelmed by medical bills, having their homes foreclosed upon and being drowned in credit card debt.
Duncan Law's Assurance to You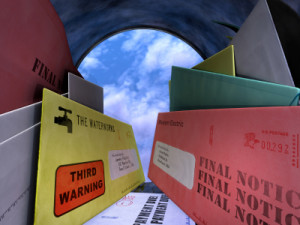 If you are looking for a bankruptcy attorney then you have undoubtedly faced these or similar obstacles. Now is when you need someone who is dedicated to your case.  Duncan Law has been filing bankruptcies for those facing tough financial times in the Charlotte metropolitan area in North Carolina and South Carolina since 1996.  Since opening law offices in Charlotte, NC,  Greensboro, NC and Winston-Salem, NC we have been dedicated to helping those who are having financial difficulty. Duncan Law has filed thousands of bankruptcies all across the greater Charlotte, NC area.  Because of our successful filings, Duncan Law attorneys appear in the United States Bankruptcy Court several times each month. We have the experience, knowledge and skill to help you during these tough times.
Why Have 1,000s of People Like You Chosen Duncan Law?
Reason #1: Free Initial Consultation: When you contact our office, we will schedule a free initial consultation so that an attorney at Duncan Law can personally listen to your situation and let you know your bankruptcy options. It is completely free – all it takes is for you to request your free evaluation.
Reason #2: Easy Payment Plan: If you had thousands of dollars to pay you would not be considering filing bankruptcy. That is why we offer our popular easy payment plan. We will personally work with you to find a plan that works for your situation.
Reason #3: We Stop Creditor Phone Calls and Harassment: One of the biggest reasons that people file bankruptcy is to stop creditors from calling and harassing you at all hours of the day and night. By retaining a Duncan Law attorney and filing bankruptcy, we can stop creditor phone calls and harassment.
Reason #4: Experienced at Filing Bankruptcies: Duncan Law has filed thousands of bankruptcies and many of these are due to client referrals. We get positive reviews and referrals from our current and former clients because we have the experience to handle their situation, and the staff at Duncan Law treat people the way they want to be treated.
Reason #5: We Care About You and Your Family: At Duncan Law we refer to you by your name, not a case number. We know that financial difficulties don't just affect you; they also affect your family. Debt can affect you and your family in almost every area of your life. You deserve a bankruptcy attorney who truly cares about the financial future of you and your family. Duncan Law is that law firm, and Terry Duncan and Damon Duncan are the attorneys who can provide you and your family with personal service. Our family is here to help your family.
We have built our reputation on these five core values. Duncan Law hopes to help you during these tough times.
Want to Know More About Us?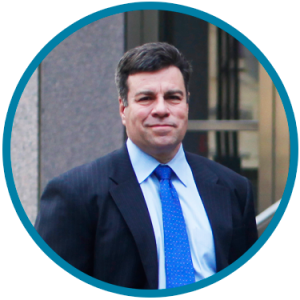 Since opening his firm almost 20 years ago, Terry has filed approximately 5,000 bankruptcies. His entrepreneurial spirit began long ago – as a new college graduate, he owned and ran a convenience store. He is a certified specialist in both consumer and business bankruptcy.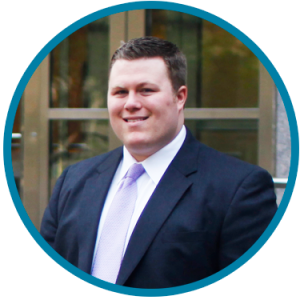 Damon is the constant optimist who loves working with a team to solve problems. His current team at Duncan Law is ready to help you. Damon is used to working with a team after growing up playing football and lacrosse and serving as student body president in law school.