You are here:
Home
/
After You File
/
Steps to File a Motion to Incur Debt in a Bankruptcy Case
Steps to File a Motion to Incur Debt in a Bankruptcy Case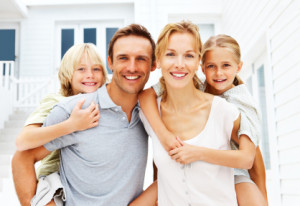 While you are in your Chapter 13 bankruptcy, plenty of emergencies can come up that will make it crucial for you to incur debt. These emergencies can range from needing to get a newer vehicle or to pay for a costly, but necessary, medical procedure.
Before you incur any debt a Motion to Incur Debt MUST be filed with the Court. This is something your attorney can prepare and file for you. To assist your attorney in the process you will need to take the following steps:
Gather the most recent 60 days of pay stubs for yourself and your spouse (if it is a joint filing)

Fill out a new expenses section

Provide your attorney a short explanation as to why you are needing to incur this debt

Find a financing company and find out what terms they are willing to offer for the loan, i.e. monthly payment amount, interest rate, length of repayment, etc. Something with the terms listed in writing is needed for the Motion. (Important Note: be sure to not actually take out the loan yet. Instead, just get the terms and, if possible, get pre-approved.)

Make sure the terms of the loan fall within the following criteria:

Repayment term of 60 months or less

Monthly payment (you need to show the court you can afford the loan)

Interest rate of 18% or less

Amount to be financed

Contact your attorney and provide them with the above information
Before taking any of the steps above, please make sure that what you are requesting is absolutely necessary. The Court will only approve a Motion to Incur Debt if it is for something that is truly needed.
If you are trying to incur new student loans or something along those lines you need to be able to show that the new degree will almost certainly increase your regular monthly income.
Your attorney will need to make sure they can show to the Court that you can afford the new debt you are requesting, which is why the pay stubs and expense form are needed. If you are unable to show you can afford the new debt, the Court will not approve the Motion.
Please allow at least one to two weeks for your attorney to prepare the motion.