Can I Sue My Employer if I'm Injured at Work?
To better understand the workers compensation system, let's give you a brief history lesson. Before 1929, if you are injured on the job the only recourse you had was to sue your employer. The problem was if you were injured, you need immediate medical care and payment for your lost wages from the injury. However, a lawsuit between you and your employer may take several years to settle or go to a jury. During this time you could not work, had no income, and also had to pay your own medical bills. As you can see this could cause lots of problems for you as an employee.
In 1929 the North Carolina legislature enacted Worker's Compensation laws. The workers compensation laws had two main purposes. The first was swift compensation, wages, and medical care for the injured employee. The second was limited liability protection for the employer. Therefore under the workers compensation laws, you are not able to sue your employer unless it was for a very negligent act by your employer.  This is what is known as a "Woodson claim". Currently Woodson claims are very hard to prove.
The workers' compensation system was set up as a form of insurance for both you and your employer. The system is looked at as a "no fault system" which means that injuries are viewed as an unavoidable aspect of work relationships and there is no need to prove that your employer or a certain person caused your injury.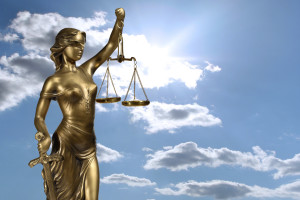 The workers' compensation laws are beneficial to employers because they do not run the risk of being sued by their employees.  Your employer pays a certain amount into workers' compensation insurance throughout the year. If an employee is hurt on the job, the workers' compensation system then pays a certain amount depending upon what type of injury is suffered.  The benefit of paying workers' compensation insurance is the employer does not have to worry about being sued by their employees due to an on the job injury. Instead, if you want to make a claim against your employer for your work related injury you must go through the workers' compensation process and cannot sue them in court.
The workers' compensation system has obvious benefits to the employer. However, there are also a number of benefits to the employee who was injured. If you were to sue your employer you may have to wait years to receive any form of compensation. The workers' compensation system gives employees compensation faster in order to pay medical bills and keep up with everyday expenses.  This is important because if you are injured, you may be out of work for an extended period of time.  Instead of waiting several years on a trial, which you run the risk of losing and receiving nothing, the workers compensation laws allow you to receive compensation more quickly to pay rent, medical bills and any other daily expenses you may have.  This system also prevents an employer from preventing you from obtaining compensation because they do not have the funds to pay for the medical bills that you may have incurred.  The companies workers' compensation insurance carrier will pay for the necessary medical care and lost wages for an injured employee. As a give and take for these benefits, you are required to make injury claims against your employer through a workers' compensation claim instead of a typical lawsuit.
As with any legal dispute, it is important to consult a workers' compensation attorney that can ensure that you receive the full level of benefits that you deserve.