You are here:
Home
/
NC Workers Compensation Lawyers | Injury at Work Attorneys
Information Regarding Your Right to Benefits
If you have been injured by an accident during the course of your employment, you may be eligible for workers' compensation benefits. This is a right you are entitled to under the North Carolina Workers' Compensation Act.
Do not suffer needlessly when you have the right to medical care and lost wages while you are out of work. If you have a permanent disability that will not allow you to perform your job in the future, you may also be eligible for permanent disability benefits. If you have been injured at work it is important that you contact our Charlotte workers' compensation lawyers or Greensboro workers' compensation lawyers. The following information is not intended to be specific legal advice for your situation. Contact us for specific legal advice.
Do either of these cases sound like your situation?
Case One:
You were injured at work while performing a function of your job, such as moving a piece of equipment. You felt the pain shoot through your back and leg. Suddenly you could not move or you fell to the ground in pain. After a few minutes you were able to get up. You told your co-worker but you didn't mention it to your employer because you thought it would go away and you would feel better tomorrow. The next morning, you could not get out of bed because your back was killing you. If this has happened to you, report the accident immediately to your employer. You should also seek medical attention. The employer's workers' compensation insurance company will direct you to their doctor for care.
Case Two:
You are driving a truck or other piece of equipment while performing a function of your job and an accident occurs. Your shoulders are both injured from the trauma. You are rushed to the doctor and it is determined that you must have surgery to repair the injuries to your shoulders. Suddenly, you find yourself not only out of work but unable to return to your position as a driver for your company. You have suffered a permanent disability to your shoulders. What will you do in the future? What kind of job will you be able to obtain? You have always been a driver and you have no other skills. You may be entitled to both permanent disability benefits as well as vocational training for a new job or career.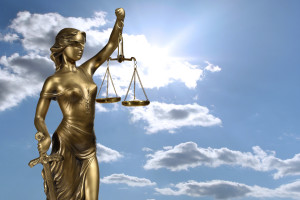 These are two of the most common scenarios that we see at Duncan Law. However, we understand that each situation is unique. That is why we want to speak with you about your case. By contacting us you will be able to receive the personal attention that you deserve.
Maneuvering through the paperwork, the physician and/or therapy visits, insurance case worker's questions and other documents presented to you in a workers' compensation case can be confusing and overwhelming. Do not let these hurdles limit your benefits. In some cases it is in your best interest to contact a qualified workers' compensation attorney to help you obtain the benefits you deserve. In most cases, your employer's insurance company will have an attorney working for them. Shouldn't you have the same opportunity? Our office is not paid unless you receive a settlement in your case. Please contact our attorneys at Duncan Law today or use our quick contact form to the right of this page.
Frequent Workers' Compensation Questions
What is considered a workers' compensation case?
To be eligible for workers' compensation benefits you must prove:
You suffered an injury by accident,
The injury arose out of your employment, and
The injury was sustained in the course of your employment.
What should I do if I am injured?
If you are injured you should:
Report the injury to your employer immediately;
Give written notice to the employer within 30 days;
If your employer has not done so, file a claim with the North Carolina Industrial Commission on a Form 18 immediately, but no later than 2 years from the date of injury or occupational disease. Give your employer a copy of Form 18.
What if my employer's doctor releases me to return to work but I don't feel like I can perform the job?
You are entitled to a second opinion by another duly qualified physician or surgeon, and the fees are paid by your employer. However, your employer has the right to have their own duly qualified physician or surgeon present at the time of the second opinion examination.
What if my injury will not allow me to perform my previous job?
If you can no longer perform you previous job or other similar jobs, you will most likely be eligible for vocational training that will help you start a new career or you can be compensated for your future reduction in salary due to a lower paying job.
What if my employer fires me or I am part of a lay-off after I return to work?
Even if your employer fires you or you are included in a lay-off after the accident, you are entitled to certain benefits if you were injured on the job. Weekly income compensation will stop after you are fired or laid-off, but you are still entitled to medical care and a possible settlement if you received a permanent disability. Do not let a lay-off or firing stop you from receiving the benefits you deserve. Often, this is the time you need the worker's compensation benefit the most.
Am I entitled to benefits if I go back to work and realize my injury requires additional medical care?
You may still be eligible for medical care if it is sought within two (2) years of the employer's last payment of medical or indemnity compensation or an application is filed with the Industrial Commission and approved by the Commission prior to the expiration of the two year period.
Do I always need an attorney in a workers' compensation case?
It is not always necessary to have an attorney. If your injuries are treated by a physician or therapist and you are able to return to work with no limitations or no permanent disability, you may not need an attorney. However, usually an attorney can negotiate with your employer's insurance company to make sure you receive all the money you are entitled to receive. At our law firm, you do not pay us any money unless you win your case!