Greensboro, NC Bankruptcy Lawyers
Duncan Law, LLP is a bankruptcy law firm with one of its offices located in Greensboro, NC. We understand the economy has hit the people of Greensboro, High Point, Winston-Salem, Burlington and the surrounding Triad as hard as anywhere in North Carolina and even the country. That is one of the reasons we offer a free, no strings attached, consultation.  Call us or submit your information on the quick contact form on the right and we will contact you to set up your free consultation with Damon Duncan.
Who Are We? Your Bankruptcy Lawyers in Greensboro, NC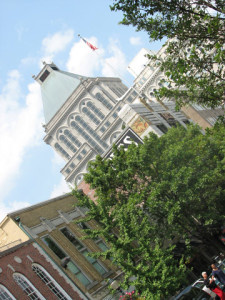 We are a Greensboro law firm that can help you recover from your financial troubles. Damon Duncan can help you file either a Chapter 7 or a Chapter 13 bankruptcy and get the fresh financial start that you deserve. Are you tired of staying up at night worry about what's happened in the past? Is the money you owe having an impact on your personal life? We know how you feel. We talk to people every day and are able to help them get a fresh start so they can move forward with life. Aren't you ready to get your financial life back? Together we can do it.
Who Typically Files for Bankruptcy?
Many times people who file are suffering from one or more of the following problems:
High credit card debt
Foreclosure of a home
Repossession of a vehicle
Personal loan debts
Harassing Creditor Phone Calls
Inescapable Medical Bills
Loss of a Job
Inside the Numbers: How Many Other People Are Filing?
If you are suffering from these or similar types of problems you are not alone.  In the United States Bankruptcy Court – Middle District of North Carolina (which consists of areas like Greensboro, Winston-Salem, High Point, Burlington, Durham, etc.) over 7,500 people filed for bankruptcy in 2009.  That is almost 1,000 more or a 13% increase from the bankruptcy filings in 2008.  Put in another way, on average, over 20 people are filing bankruptcy every single day of the year here in the Triad area. The numbers so far in 2015 show continued problems for families of North Carolina. What do all of these numbers mean? They mean you're not alone. The reality is – people need help. Learn more about how we can help you by looking through our website and calling our office today to set up your free consultation.
What Are Common Myths About Filing Bankruptcy?
There are a few common myths that I hear from perspective clients when they come into our office. The three most common, for example, is clients tell me they are afraid they will go to jail for filing bankruptcy, that they are concerned they won't be able to buy a house for 10 years or that they will be fired from their job for filing bankruptcy. None of those things are true. Debtors' prison ended in 1833. You cannot go to jail by not paying your debts. No matter what a bill collector tries to tell you, you will not go to jail for failing to pay your debts (taxes are sometimes an exception) or filing for bankruptcy.
You can also purchase a house and car within 10 years from when you file bankruptcy. We help clients with the process every week. The further you get away from when you filed bankruptcy the better interest rate you will have. But you absolutely can get a house or a car in less than 10 years. You could do it immediately after filing a bankruptcy but your interest rates would be much higher. It is against the law for an employer to fire you from your job because you filed a bankruptcy. If your employer does try to fire you from your job they would be violating federal laws and are subject to lawsuits. We also have clients who are concerned with security clearance if they file bankruptcy. We have never had a client have their security clearance taken away due to filing a bankruptcy. We can't guarantee that it will never happen but, to date, we have not seen it ever be an issue.
What Is the Worst Things About Filing for Bankruptcy?
It's tough to answer this question. It is different for each person. Our firm has filed bankruptcies for thousands of clients. Over the years it seems the most common negative aspect about filing for bankruptcy has been the impact it has on your credit. Your credit score will undoubtedly go down when you file. We've discussed that quite a bit before. However, if you have a house and vehicles and don't need to get financing for anything for a couple of years then the impact on your credit may unimportant. Another drawback to filing is the stress of going through the filing process. It's not easy to file bankruptcy. We have to get a lot of information and paperwork – the courts require it. Sometimes the process can be stressful to get the bankruptcy filed. We understand that and try to have as straightforward and simple a process as possible when working with our firm. It's safe to say that our clients are usually relieved and happy to get their fresh start after filing bankruptcy.
How Much Will Filing for Bankruptcy Hurt My Credit?
So we discussed above how filing bankruptcy will hurt your credit score but how much will it hurt your score? It really varies for each person filing. If you have a great credit score right now then it will, naturally, drop more than someone who has a poor credit score. On average, our clients have seen about a 100 point drop on their credit score after filing bankruptcy. Again, it really does vary depending upon your specific situation. Maybe just as important as the impact on your credit is your ability to rebuild your credit after bankruptcy. Most of our clients are able to rebuild their credit score and surpass their previous score within a couple of years.
What Options Do I Have Other Than Filing Bankruptcy?
This is a great question and any bankruptcy lawyer worth their salt will discuss non-bankruptcy options as well in your consultation, we certainly do. The most common non-bankruptcy options are doing nothing at all, debt consolidation, short sales and a deed in lieu of foreclosure. Doing nothing at all tends to be the worst option for most people. You run the risk of being sued and having judgments and liens against you.
Debt consolidation can be a dangerous options. Why is it dangerous? It's because what the debt consolidation companies don't tell you. We have clients every week that come into our office and discuss how they've spent the last year with a debt consolidation company and they owe more now than they did when they started the debt consolidation program. This is after a year of almost unbearable monthly payments! It can take you several years to pay down some of these debts. Also, debt consolidation companies cannot require a creditor to work with them. So even though you make your monthly payments with the debt consolidation company, creditors can still sue you if they want to. Additionally, if they are able to settle debts for you and the amount "forgiven" is more than $600 then you have to pay taxes on that forgiven debt. That means you could now potentially owe the IRS or state taxes for forgiven debt. That's bad! Filing a bankruptcy, if appropriate, means the creditors don't have a choice on whether or not they want to be in the bankruptcy . You also aren't taxed on debt that is wiped out.
A short sale or deed in lieu of foreclosure can allow you to avoid a foreclosure but it does not stop the mortgage company or companies from still coming after you for money that is owed after the sell of your home (unless it is specified in writing that they will not come after you). That means you could end up losing your house and still owe money on it if you are not careful. A bankruptcy may offer you the ability to keep your home if you want to keep it or wipe out any debt that is left over after the sell of property. Is bankruptcy option? Of course not. Is it the best option? Not always. However, if you are facing financial struggles it at least makes sense to have a discussion with an experienced bankruptcy attorney to see what your options are and the benefits and drawbacks of each of those options. That is exactly what we try to do in our free consultation. If you are in the Triad and want to learn more about your options I hope you'll contact us.
Why Did We Open A Greensboro, NC Bankruptcy Office?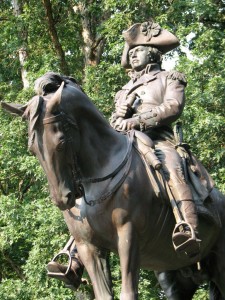 Duncan Law was started in Charlotte, NC.  However, after Damon and his wife, Melissa, had lived in Burlington, High Point or Greensboro for seven years while attending college and law school they decided to open an office in Greensboro.  We wanted to have a bankruptcy law firm that served areas such as Greensboro, High Point, Winston-Salem and Burlington, NC that offered the best service possible.
Right now. Literally, contact our Greensboro, NC office by filling out the quick contact information on the right and we will discuss your situation and get you set up for a free consultation.  Our free, no strings attached, consultation isn't a sales pitch – it's an information gathering session.  We will discuss both bankruptcy and non-bankruptcy options.
Our Address:
Duncan Law, LLP
628 Green Valley Rd. #304
Greensboro, NC 27408
United States
(336) 856-1234
Our Hours:
Monday to Thursday: 9am-5pm, Friday 9am-3pm
Want to Know More About Us?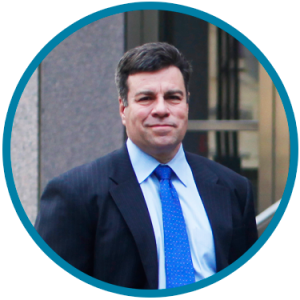 Since opening his firm almost 20 years ago, Terry has filed approximately 5,000 bankruptcies. His entrepreneurial spirit began long ago – as a new college graduate, he owned and ran a convenience store. He is a certified specialist in both consumer and business bankruptcy.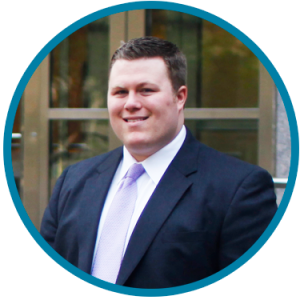 Damon is the constant optimist who loves working with a team to solve problems. His current team at Duncan Law is ready to help you. Damon is used to working with a team after growing up playing football and lacrosse and serving as student body president in law school.