Who is a Bankruptcy Trustee and What Do They Do?
A trustee is an individual appointed by the federal government in charge of overseeing bankruptcy proceedings. Chapter 7 bankruptcy and Chapter 13 bankruptcy trustees are usually bankruptcy attorneys or accountants.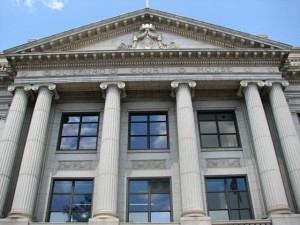 Regardless of whether you file a Chapter 7 or Chapter 13 bankruptcy, a trustee will be appointed to your case. The trustee's main function is to ensure that the debtor complies with rules and regulations, and is not being deceitful or committing fraud.  The appointed trustee will examine the bankruptcy filing to make sure there is no fraud involved. The trustee may request additional documents from the debtor in order to verify the information in the bankruptcy petition is accurate and truthful. If the trustee suspects fraud, he/she may seek to have the case dismissed.
The role of the trustee differs under different chapters of the Bankruptcy Code. Examples of specific duties of a Chapter 7 trustee and Chapter 13 trustee are as follows:
Chapter 7 Bankruptcy Trustee
The Chapter 7 trustee's primary role is to look at any property and assets listed in the bankruptcy and determine which assets (if any) are not protected. The trustee is looking for anything of value that he/she can sell to pay back your creditors. The trustee oversees the process of selling any assets and equally distributing the proceeds to your creditors.
Chapter 13 Bankruptcy Trustee
A Chapter 13 bankruptcy consists of paying back all or part of your debts over three to five years. The Chapter 13 trustee is responsible for reviewing your repayment plan and will oversee this repayment process making sure everything goes according to plan. In a Chapter 13 you will be required to send a payment to the trustee every month. One of the main duties of a Chapter 13 trustee is to ensure the debtor makes their monthly payments so he/she can disburse those payments to the creditors according to the debtor's confirmed plan.