What Is An Automatic Stay?
As soon as your bankruptcy petition is filed, a court order goes into immediate effect that stops creditors from attempting to collect debts.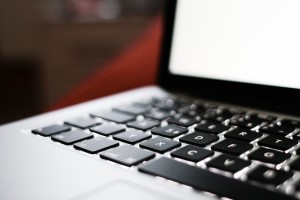 Regardless of whether you are filing a Chapter 7 bankruptcy or Chapter 13 bankruptcy, the automatic stay is applicable to both chapters.  It can be recognized as one of the greatest benefits of filing bankruptcy because it is a way to protect the Debtor from any further communication from the creditor.
The automatic stay is basically a court order that stops any further communication or attempts to collect debt by the creditor.  It is not enacted until the bankruptcy petition is filed with the court.  The automatic stay also means creditors can no longer proceed with repossessions, foreclosures, garnishments, and beginning or continuing lawsuits unless permission is obtained from the bankruptcy court. The automatic stay remains in effect until the bankruptcy is discharged on behalf of the Debtor.
Relief From An Automatic Stay
A creditor, depending on the complexity of the case, may try to have the stay lifted, but this is at the discretion of the bankruptcy court.  After a Debtor receives their discharge notification, the automatic stay is then replaced by a permanent injunction.  In other words, creditors are permanently prohibited from trying to collect on any of the debts listed in the client's bankruptcy.   It is important to keep in mind that domestic obligations such as alimony or child support typically do not fall under the protection of the automatic stay.  Criminal proceedings against the Debtor are also not "stopped" when an automatic stay is enacted for bankruptcy.
Automatic Stay: Protection From Creditors
From a client's perspective, the automatic stay is also viewed as a form of protection from creditors.  If for any reason you were to be contacted by a creditor after the bankruptcy has been filed, then you would need to simply provide him or her with your case number.  Your bankruptcy attorney does this automatically after your case is filed but some creditors may, unknowingly, call if they have not yet received the official notice. If you don't feel comfortable having to talk to the creditor, then simply let them know to contact your bankruptcy attorney's office.  The attorney or one of their staff members can also provide the creditor with the information needed.  Generally speaking, it's as simple as giving the creditor your case number over the phone if they were to contact you, but if they continued to ask questions for any reason, let them know all further communication should be directed towards your attorney's office.  There are penalties for creditors who violate the automatic stay and since they receive notice of the bankruptcy filing shortly after it's filed, most will stop contacting the Debtor.
Threatening phone calls and letters from creditors are what cause most clients to be stressed and overwhelmed with emotion.  When these stop, it offers a brighter day and newer perspective for the Debtor.  We often hear clients say "this is when my new start actually began, when the phone calls stopped."  We work hard to get your case turned around as quickly as possible for you and on your way to what many clients consider their new financial start.