Do I Need to Attend My Foreclosure Hearing?
In North Carolina, a foreclosure hearing is held by the Clerk of Court in the county where the foreclosure will occur. If you are planning on keeping your home, you should attend the hearing and you should ask the Clerk for a continuance. The Clerk of Court will often grant you a 60 to 90-day continuance if you inform them you are trying to work something out with your mortgage company. This will allow you time to figure out what your next move will be. In a previous blog post we discussed what happens at a foreclosure hearing.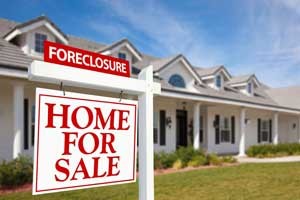 If you are not planning on keeping your home, you do not need to attend the foreclosure hearing. If you just attend the foreclosure hearing to request more time to live in the house without an intention in staying in the house the Clerk of Court is less likely to grant a continuance.
If you are a married couple you do not both need to attend the foreclosure hearing. It can be just one of you. Most importantly, don't be late! If you are late to your foreclosure hearing you may miss your case being called which means the foreclosure can proceed as otherwise scheduled.
If you are granted a continuance, you will have a few different options. Your first option is to come to an agreement with your mortgage company to get payments caught up. Usually the mortgage wants a big lump sum payment or wants three or four large payments over a three to four month period. Often, the options provided by your mortgage company may be impossible or unrealistic for you to accomplish. Your second and third options are to consult a bankruptcy attorney and consider filing a Chapter 7 or a Chapter 13 bankruptcy. We discuss those options a little more below.
You may have companies that also reach out to you and tell you that they can save your home from a foreclosure through different "special" tools they have. Be cautious of this. Do your research before paying these companies any money. These companies will use terminology like foreclosure prevention specialists, mortgage modification experts and have names of a company that sounds very similar to otherwise legitimate governmental programs. Too often we have clients who come in who have tried for months and months with another company to stop a foreclosure only to come to us when it did not work out. At times, its too late to save someone house at that point in time. At least consult a bankruptcy attorney to learn your options. Most bankruptcy attorneys, like us, offer free initial consultations.
Your choices regarding filing bankruptcy to assist with the foreclosure process are based on what you, the homeowner, wants to do.
If you are planning on surrendering (giving up / letting go of) your home, your best option would most likely be to file a Chapter 7 bankruptcy. A Chapter 7 bankruptcy would allow you to surrender the house and wipe out the mortgage debt you may, otherwise, be liable for. Often filing a Chapter 7 bankruptcy can allow you a little more time in the house as well. When you file a bankruptcy it enacts an automatic stay which may allow you to stay in the house for an additional period of time.
If you are wanting to keep your property then a Chapter 13 bankruptcy may be your best option. A Chapter 13 bankruptcy allows you to stop a foreclosure due to the automatic stay and allows you to bring your house payments current over a 36 to 60-month (3 to 5 year) period. However, it's important you file your bankruptcy prior to the foreclosure date. You will want to give your bankruptcy attorney as much time as possible to prepare your petition and get your case filed. In North Carolina, there is an upset bid period where you can still file a Chapter 13 bankruptcy after a foreclosure and still get your house back.
The facts of your situation will play major role in what your options are so it is important you reach out for professional help as soon as possible to more fully explore your options and how the law impacts your situation.