What Is An Upset Bid Period?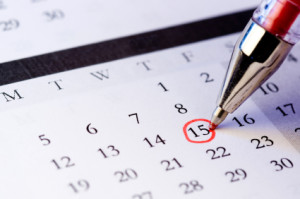 An upset bid period is a time period that exists after a foreclosure sale. In North Carolina, after the sale of a property in a foreclosure there are ten (10) days for another party to offer a higher bid on the property or for the owner of the property to file a bankruptcy to stop the foreclosure.
The 10 days start the day after the foreclosure sale date. Weekends and holidays are included in that 10 day period. However, if the 10th day falls on a weekend or holiday recognized by the courts then you would have until 4:59 PM the next business day to file a new upset bid or bankruptcy.
Someone can enter a higher bid on a house that has gone through the foreclosure sale within the 10 day upset bid period. However, the new bidder cannot simply bid one dollar more than the previous bid. Instead, the North Carolina General Statutes § 45-21.27 explain that the new bid has to be the greater of either a $750.00 increase or 5% more than the outstanding bid. (So if 5% is equal to $1,000.00 then you would have to bid the $1,000.00 – not just the $750.00) This bidding process can go on for an extended period of time and prevent the foreclosure from being finalized.
Bankruptcy to Stop A Foreclosure
But what if you want to save your home that is facing foreclosure? You have a couple options. First, you can redeem your property before the end of the upset bid period. That's a fancy way of saying you can pay the entire mortgage, including late fees, penalties, interest and attorney's fees. Yeah, that's a lot of money at once and if you had that kind of money you probably wouldn't be behind on your house to begin with.
A second way of stoping the foreclosure and saving your home is by possibly filing a Chapter 13 bankruptcy before the end of the upset bid period. The Chapter 13 bankruptcy enacts an automatic stay. That's a fancy way of saying it puts a freeze on the foreclosure process. We won't go into the details of a Chapter 13 bankruptcy because you can read more about that process by clicking on the Chapter 13 link above.
Be aware, though, not all states have an upset bid period. If you live in North Carolina but have a home in another state that does not have an upset bid period then you cannot use the North Carolina laws and their 10 day upset bid period to stop the foreclosure. The laws of the state where the home exists will govern.