You are here:
Home
/
About Duncan Law
Duncan Law is a family owned law firm practicing in the areas of bankruptcy and workers' compensation. We have offices located across the state of North Carolina in Charlotte, Greensboro, Winston-Salem and Salisbury, NC. At the core of who we are, we try to treat others the way we would want to be treated. We enjoy the type of work we do because we help people get their fresh financial start by filing a bankruptcy or helping those who have been injured at work file a workers' compensation claim to get the benefits they deserve.
Our website is designed to introduce you to our attorneys, but is also meant to provide you with simple and concise source of information about commonly asked question regarding bankruptcy and workers' compensation. Please browse our site and if you have any questions regarding an issue you want handled with the personalized attention you deserve contact us today.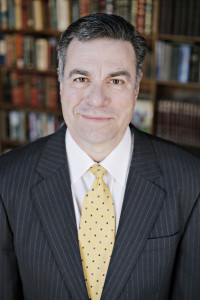 Terry Duncan is an attorney who fights for his clients. Whether representing those who need a fresh financial start or those who have been injured while at work, Terry has the experience necessary to ensure he gives each of his clients the best chance of success. As a certified specialist in consumer and business bankruptcy Terry has taught other attorneys at seminars across the state of North Carolina about bankruptcy practice. Before becoming an attorney Terry was a teacher and police officer.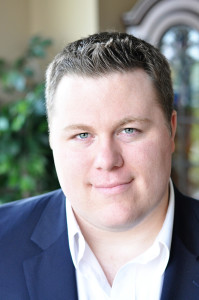 Damon Duncan has grown up watching the growth of Duncan Law. He understands that Duncan Law has developed such a great reputation in the community because our clients' happiness is our top priority. After graduating from Elon University School of Law Damon and, his wife, Melissa opened the Greensboro, NC office of Duncan Law. In addition to practicing in the areas of bankruptcy and workers compensation, Damon has served as the chair of the Law Practice Management & Technology section of the North Carolina Bar Association, secretary of the Greensboro Bar Association and has been named as a "Rising Star" and "Business Elite" in North Carolina.
Tracy joined the team in 2004 working extensively with the bankruptcy practice. She works with clients to resolve multiple issues including those who are behind on mortgage payments after filing Chapter 13 bankruptcy relating to Motions for Relief from Automatic Stay, and those clients behind on payments to the Chapter 13 Trustee related to Motions to Dismiss or Modify Plan. Tracy is also the primary contact with the offices of attorneys representing our client's creditors including mortgage and finance companies. Tracy is a strong advocate for our clients' rights and has often found errors by the mortgage companies that have saved our clients thousands of dollars.
Rose has been a member of the team, at least on a part-time basis, since 2001. She works with our clients that have workers compensation, medical malpractice and nursing home abuse and neglect cases. Rose works with clients before and after the filing of a lawsuit including the review of cases and supporting clients when responding to questions and requests for documents from the defense. Rose has experience working in the healthcare division of a major insurance company and with physicians and hospitals in both an operations and consulting capacity. Rose has a BBA in Accounting and is also the firms Office Manager in the Charlotte office.
Melissa has been with Duncan Law since 2006 working extensively with bankruptcy clients in all facets of the bankruptcy process. Melissa is often the first face many clients see when they enter our offices. She helps clients as they prepare their bankruptcy paperwork and by answering general questions for clients both before and after their bankruptcy filing. She is involved in most aspects of the bankruptcy process working with both clients and creditors. Melissa is also the person that usually files a client's bankruptcy petition and other amendments in the Court's system.