Meet Our Team
The Members of Duncan Law
Attorneys
Terry Duncan is an attorney who fights for his clients. Whether it's in federal bankruptcy court, in front of the industrial commission for workers compensation cases or in North Carolina Superior Court he has a passion for making his clients' lives better. After graduating from Texas Wesleyan University School of Law and moving to Charlotte, NC Terry opened his own firm. Today the number one way Duncan Law gets new clients is by referrals from other clients. We believe that is because at Duncan Law, clients come first and we treat our clients the way we would want to be treated. Continue reading to learn more about attorney Terry Duncan's background.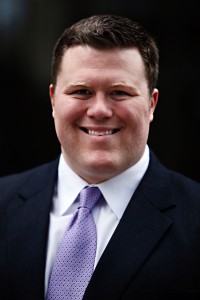 Damon Duncan has grown up watching the growth of Duncan Law. He understands that Duncan Law has developed such a great reputation in the community because our clients' happiness is our top priority. After graduating from Elon University School of Law Damon and, his wife, Melissa opened the Greensboro, NC office of Duncan Law. In addition to practicing in the areas of bankruptcy and workers compensation, Damon is the Director of Marketing for Duncan Law. Continue reading to learn more about attorney Damon Duncan's background.
Melissa Duncan is a strong advocate for her clients. After graduating from Elon University School of Law, Melissa began practicing law in the Greensboro, NC office of Duncan Law, PLLC. Melissa's practice includes bankruptcy, medical malpractice, and nursing home abuse. Melissa is a compassionate lawyer who enjoys meeting with clients and guiding them toward a fresh start. Continue reading to learn more about attorney Melissa Duncan's background.
Staff
Tracy Kearney
Tracy joined the team in 2004 working extensively with the bankruptcy practice. She works with clients to resolve multiple issues including those who are behind on mortgage payments after filing Chapter 13 bankruptcy relating to Motions for Relief from Automatic Stay, and those clients behind on payments to the Chapter 13 Trustee related to Motions to Dismiss or Modify Plan. Tracy is also the primary contact with the offices of attorneys representing our client's creditors including mortgage and finance companies. Tracy is a strong advocate for our clients' rights and has often found errors by the mortgage companies that have saved our clients thousands of dollars.
Rose Murphy
Rose has been a member of the team, at least on a part-time basis, since 2001. She works with our clients that have workers compensation, medical malpractice and nursing home abuse and neglect cases. Rose works with clients before and after the filing of a lawsuit including the review of cases and supporting clients when responding to questions and requests for documents from the defense. Rose has experience working in the healthcare division of a major insurance company and with physicians and hospitals in both an operations and consulting capacity. Rose has a BBA in Accounting and is also the firms Office Manager in the Charlotte office.
Ashley Robb
Ashley's main goal here at Duncan Law is to aid in the process of filing bankruptcy for all clients.  From the signing of a contract to the final signatures of a bankruptcy petition, she is diligently working to expedite the process and make filing as straightforward as possible.  Ashley does her best to provide excellent customer service from start to finish and create a comfortable, confidential environment.  Ashley has an English degree from UNC Chapel Hill- go Tarheels!  She spends her free time with her son, Graham, and enjoys a good book.
Melissa Smith
Melissa has been with Duncan Law since 2006 working extensively with bankruptcy clients in all facets of the bankruptcy process. Melissa is often the first face many clients see when they enter our offices. She helps clients as they prepare their bankruptcy paperwork and by answering general questions for clients both before and after their bankruptcy filing. She is involved in most aspects of the bankruptcy process working with both clients and creditors. Melissa is also the person that usually files a client's bankruptcy petition and other amendments in the Court's system.